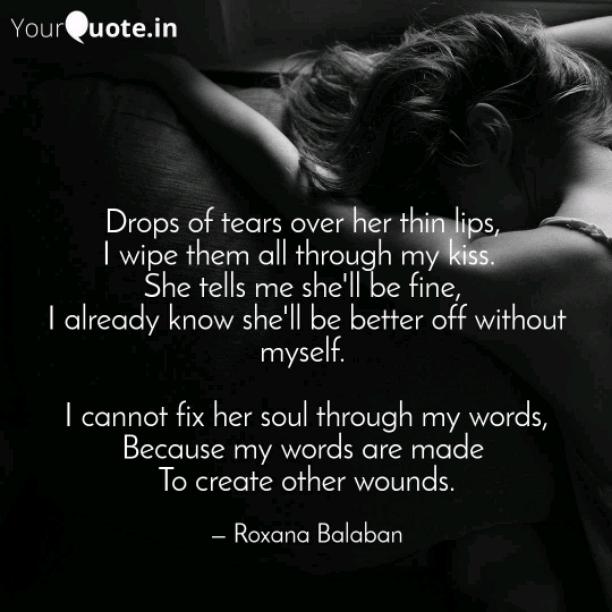 Fine Without Me
Read Count : 36
Category : Poems
Sub Category : N/A
Drops of tears over her thin lips, 

I wipe them all through my kiss.  

She tells me she'll be fine, 

I already know she'll be better off without myself. 




 I cannot fix her soul through my words, 

Because my words are made 

To create other wounds.




  I hated her when she wasn't there for me 

When I needed her the most.

But it hurts even now,

To get her out of my world.




  Her eyes too full of tears, 

It dries my heart and makes me shed tears

Through her painful soul.




 I would like to tell her once again

 That everything will be fine between us, 

But I don't want to tell the same lie again. 




 "Shhh ... Shut up and kiss me!"

  "It's all I want for now..."

She told me before

 To break my heart again.