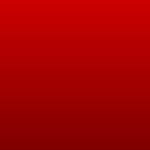 Category : Poems
Sub Category : N/A
I come from a land far away; one place you dream and want to stay.

Heroes born with higher cause, to set right the trail of the doers pause.

Hear the cries of warriors foretold; the blades they carry from the old.

With every passage of time lip-told, they stood united in the cold.

With passion and no regret they came to challenge the evil of their stress.

To call forth the new day dawn, they challenged those who said all wrong.

And now where we proudly once stood, we see the marks left as they should.

The ripples we make gave birth to a wave, so now we shall ring in the new day.