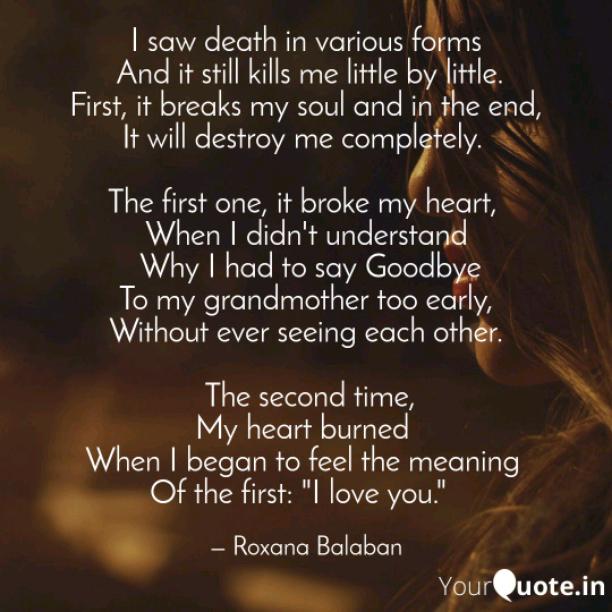 I Saw Death In Various Forms
Read Count : 45
Category : Poems
Sub Category : N/A
I saw death in various forms

 And it still kills me little by little.

First, it breaks my soul and in the end,

 It will destroy me completely.  




The first one, it broke my heart, 

When I didn't understand

 Why I had to say Goodbye

 To my grandmother too early, 

Without ever seeing each other.




  The second time, 

My heart burned 

When I began to feel the meaning 

Of the first: "I love you."  




It gave me the false feeling 

That nothing would change, 

And that even after ten years,

 I would say that to the same man.  




But time makes plans

 Without asking if I agree.

 And I became nothing to the one

 I loved once completely.




  And I met other people

 Who left deep wounds in me,

 Making me believe less and less 

In the term of "love."