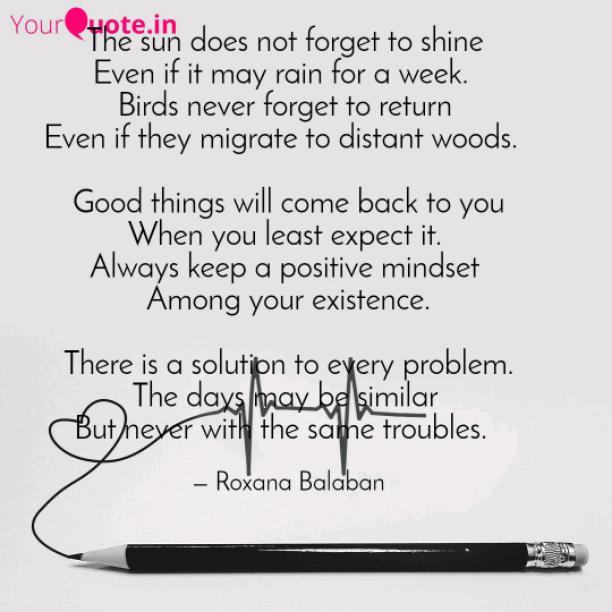 The Sun Does Not Forget To Shine
Read Count : 24
Category : Poems
Sub Category : N/A
The sun does not forget to shine 

Even if it may rain for a week.  

Birds never forget to return 

Even if they migrate to distant woods.  




Good things will come back to you

 When you least expect it.  

Always keep a positive mindset 

Among your existence.




  There is a solution to every problem.  

The days may be similar 

But never with the same troubles.  




Leave a smile on the lips of the thirsty child,

 Leave a piece of bread to the hungry man. 

 Give the homeless man a roof over his head,

Because all good things will return back to you.




Wash the hand that fed you when you were little,

 Heal the wounds of your parents

 In the way they healed you.




Kiss the hand of the one who teaches you 

What you can't learn at school.

Be always kind and you will receive love in return.