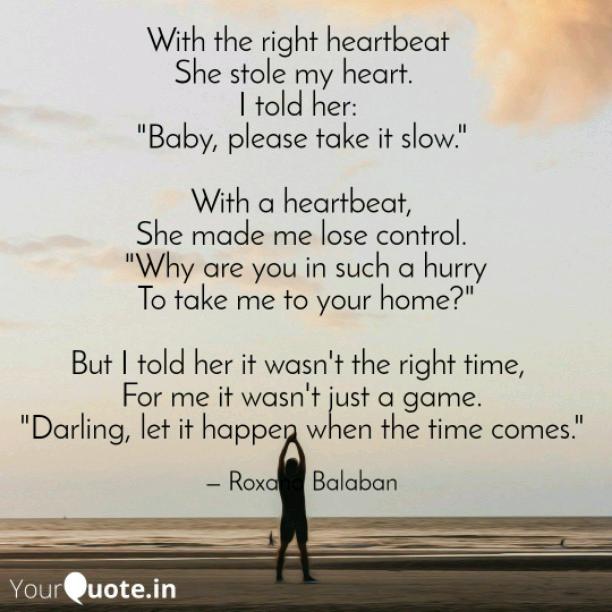 Close To Her Breath
Read Count : 58
Category : Poems
Sub Category : N/A
With the right heartbeat 

She stole my heart.  

I told her: 

"Baby, please take it slow."




 With a heartbeat, 

She made me lose control.

 "Why are you in such a hurry

 To take me to your home?"




But I told her it wasn't the right time, 

For me it wasn't just a game.

"Darling, let it happen when the time comes."




 I need more than a kiss on my face.  

With the right smile she made me believe 

That even after years,

 She will answer to my calls.




The DJ leaves our favorite song to play, 

I need her touch to heal my wounds. 

With her natural smile,

 She made me spin in circles around.




I would have liked to leave,

 But I was paralyzed. 

 I don't know what will happen next day,

But I want to stay next to her breathing.