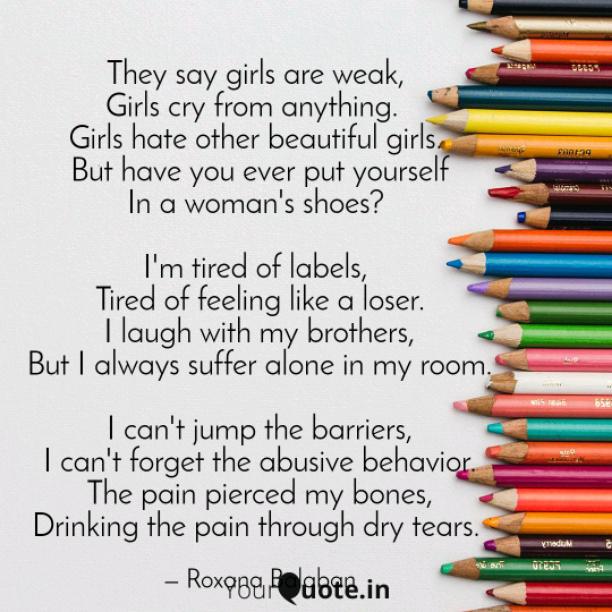 They Talk About Girls
Read Count : 23
Category : Poems
Sub Category : N/A
They say girls are weak, 

Girls cry from anything.  

Girls hate other beautiful girls. 

But have you ever put yourself

 In a woman's shoes?  




I'm tired of labels, 

Tired of feeling like a loser.

I laugh with my brothers,

 But I always suffer alone in my room. 




 I can't jump the barriers, 

I can't forget the abusive behavior.

The pain pierced my bones,

 Drinking the pain through dry tears.  




The mother uses the child

 To get closer to the father.

But the father watches as the child leaves, 

Doing nothing for his happiness. 




 The rules do not change, 

My tears make noise.

Living in a troubled world,

 I need to breathe in peace.




Don't tell me boys don't cry, 

They cry when their hearts are full of pain.

Remember that we are all made

 To be able to feel different.