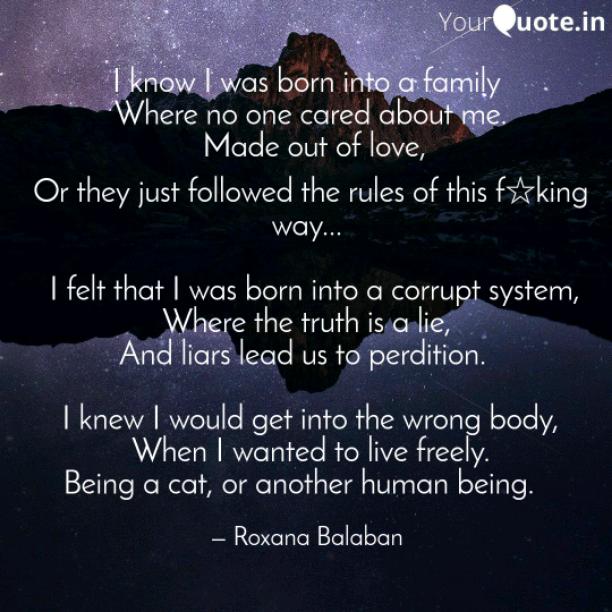 I Was Born Into A Corrupt System
Read Count : 24
Category : Poems
Sub Category : N/A
I know I was born into a family

 Where no one cared about me.

  Made out of love,

 Or they just followed the rules of this f☆king way...




  I felt that I was born into a corrupt system,

 Where the truth is a lie, 

And liars lead us to perdition. 




 I knew I would get into the wrong body,

 When I wanted to live freely.

Being a cat, or another human being.  




I tend to think that I was born in the wrong time,

 Too many fires used against the poor,

 After this virus, will others come?




  War knocks at our door, 

Because the poor man's hand, 

Can no longer satisfy the mouths of the avars,

 Working like slaves overnight.




 Too many victims,

 Too little tolerance.

 I was born into a world full of idiots

 And incompetents with null doctorates.

...To be good, no book can teach us.