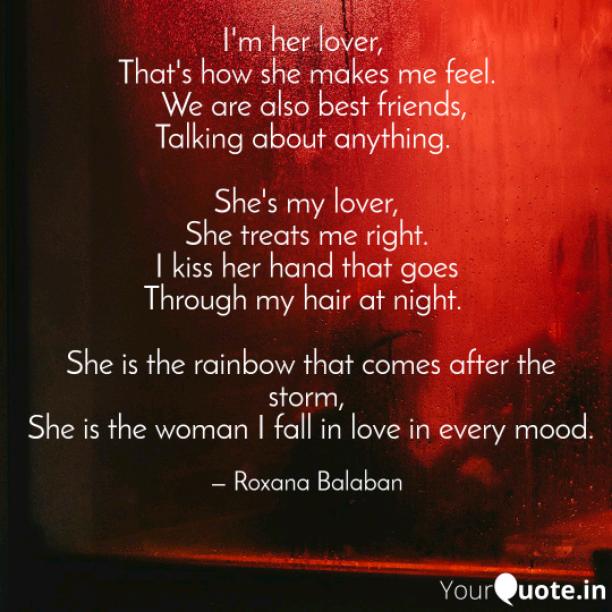 Her Lover
Read Count : 54
Category : Poems
Sub Category : N/A
I'm her lover, 

That's how she makes me feel.

  We are also best friends,

 Talking about anything.  




She's my lover,

She treats me right.

 I kiss her hand that goes 

Through my hair at night. 




 She is the rainbow that comes after the storm,

 She is the woman I fall in love in every mood.

 She's the woman I pay attention to when she talks,

She's the woman I always want.




Girl, I'd lose my life if I could lose you,

I'd like to keep close to me always.

I am for you, you're for me.

Girl, you're the one I was looking for.