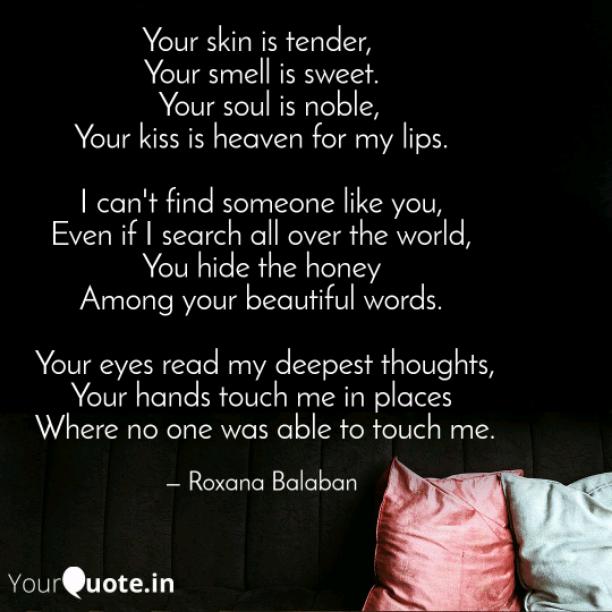 The Happiest
Read Count : 57
Category : Poems
Sub Category : N/A
Your skin is tender, 

Your smell is sweet.

  Your soul is noble,

 Your kiss is heaven for my lips. 




 I can't find someone like you, 

Even if I search all over the world,

 You hide the honey 

Among your beautiful words.




  Your eyes read my deepest thoughts, 

Your hands touch me in places

 Where no one was able to touch me.




  A man like me needs a woman like you. 

 A soul like mine needs a soul like yours.  




Your hair is long, 

My heart is yours.

 Your long fingers touch me in the right way,

 Making me the happiest.