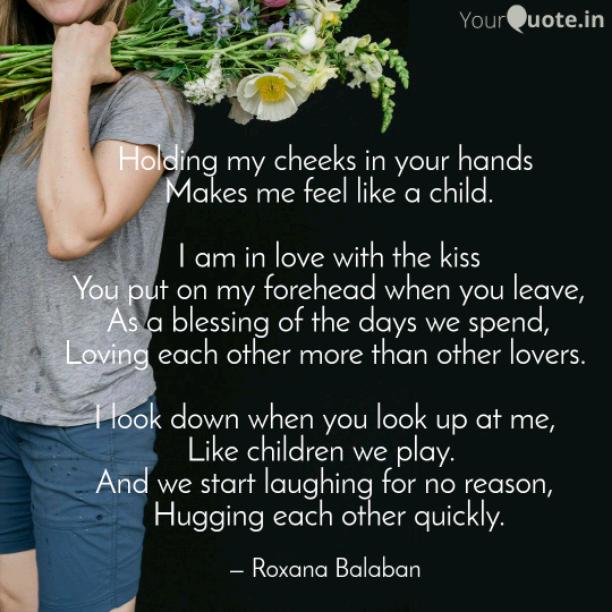 Sunny Evenings
Read Count : 26
Category : Poems
Sub Category : N/A
Holding my cheeks in your hands

 Makes me feel like a child.

 

 I am in love with the kiss

 You put on my forehead when you leave,

 As a blessing of the days we spend,

 Loving each other more than other lovers. 




 I look down when you look up at me, 

Like children we play. 

And we start laughing for no reason,

 Hugging each other quickly.




  Sunny evenings in our eyes, 

Countless kisses on the lips.




 Laughter without stopping,

 Fireworks in our heartbeats,

Makes us feel completely in love

Over and over again.