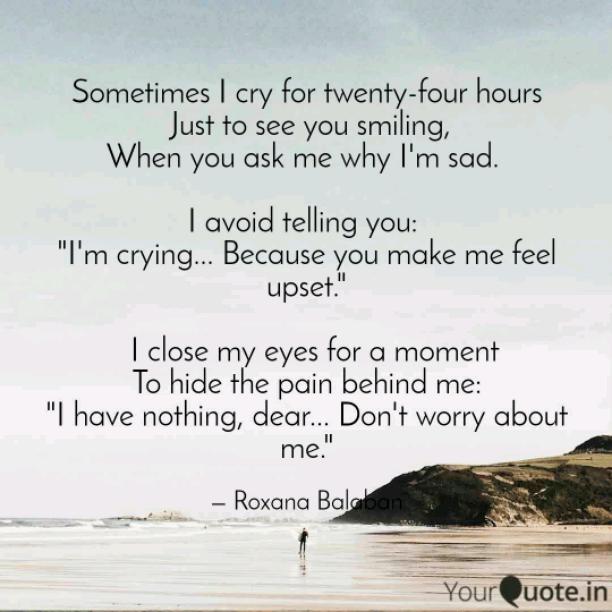 Sometimes I Cry
Read Count : 51
Category : Poems
Sub Category : N/A
Sometimes I cry for twenty-four hours

 Just to see you smiling,

 When you ask me why I'm sad.  




I avoid telling you: 

"I'm crying... Because you make me feel upset."




  I close my eyes for a moment

 To hide the pain behind me: 

"I have nothing, dear... Don't worry about me."




 When I'm silent,

 You always tell me that something is happening to me, 

But I can't always blame you 

For what happens to my thoughts.




  I have a cold touch,

 My mouth does not cooperate.

My breathing is unbalanced,

  Coming out of my chest.