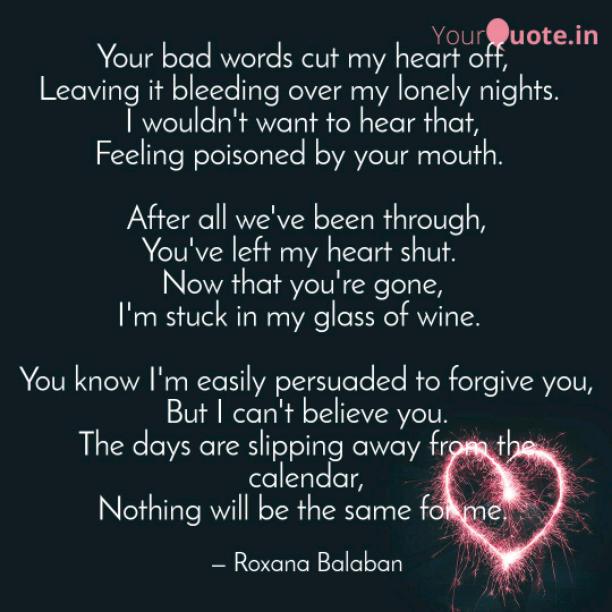 I'm Stuck In My Glass Of Wine
Read Count : 25
Category : Photo
Sub Category : N/A
Your bad words cut my heart off, 

Leaving it bleeding over my lonely nights.  

I wouldn't want to hear that, 

Feeling poisoned by your mouth.  




After all we've been through,

You've left my heart shut.  

Now that you're gone, 

I'm stuck in my glass of wine.  




You know I'm easily persuaded to forgive you,

 But I can't believe you. 

The days are slipping away from the calendar,

 Nothing will be the same for me.  




Your gaze, like an arrow pierced my chest, 

The clock directs the hours in reverse. 

 Now that I've lost you,

 I feel better than when I had you close.