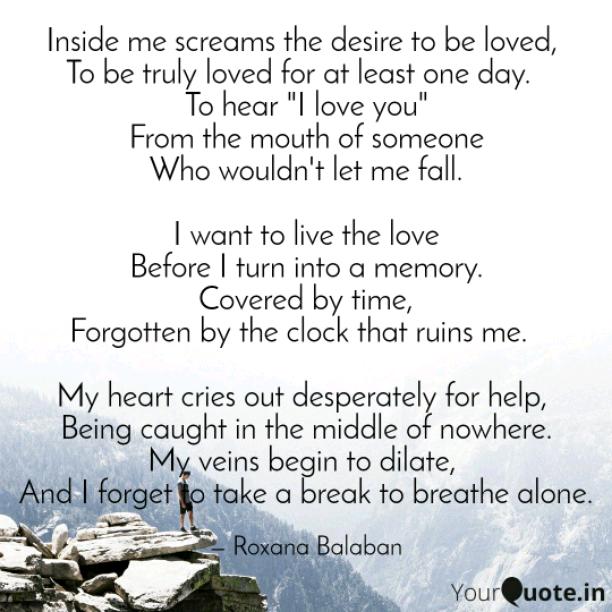 At Least An Hour
Read Count : 30
Category : Poems
Sub Category : N/A
Inside me screams the desire to be loved, 

To be truly loved for at least one day.  

To hear "I love you"

From the mouth of someone

 Who wouldn't let me fall. 




 I want to live the love 

Before I turn into a memory.

 Covered by time, 

Forgotten by the clock that ruins me.  




My heart cries out desperately for help, 

 Being caught in the middle of nowhere. 

My veins begin to dilate, 

And I forget to take a break to breathe alone. 




 I want to feel someone's love

 Flowing through my heart,

 To feel loved for at least

 An hour of my life.