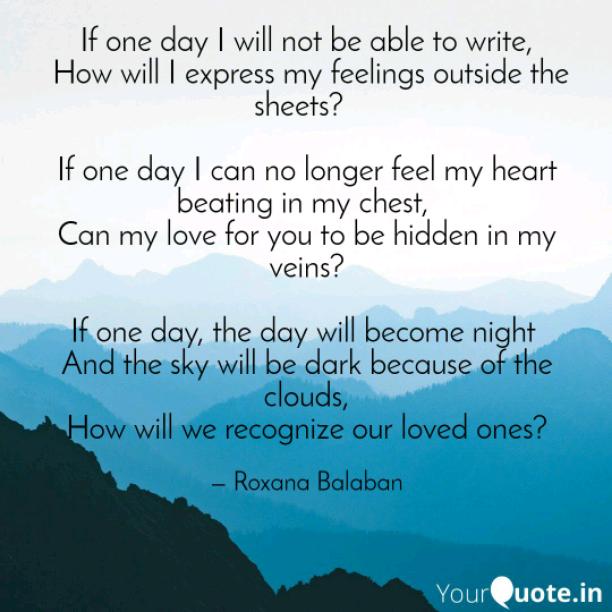 If One Day I Will Not Be Able
Read Count : 27
Category : Poems
Sub Category : N/A
If one day I will not be able to write,

 How will I express my feelings outside the sheets?  




If one day I can no longer feel my heart beating in my chest, 

Can my love for you to be hidden in my veins?




If one day, the day will become night 

And the sky will be dark because of the clouds,

 How will we recognize our loved ones? 




 If one day the fear of losing becomes certainty

 And we become lonely in the clutches of death,

 Where will we meet again, my dear friend?  




If one day the sky falls on us 

And our bodies are eaten by worms, 

Where will our souls migrate?




Will they be born in bodies with beautiful faces again?

Completely forgetting about the old bodies...

How little value we have on earth, dear.