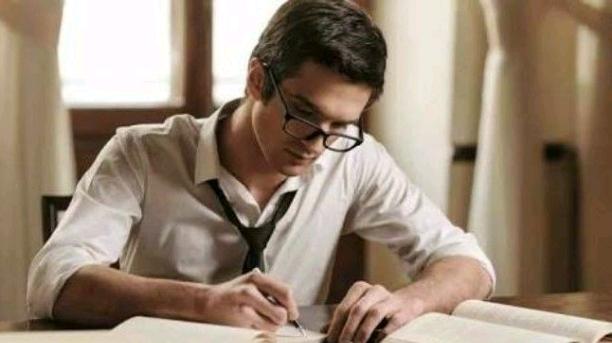 The Seed Of Our Life #Student's Life#
Read Count : 31
Category : Blogs
Sub Category : Miscellaneous
Hey! Guy's I am back hope you enjoyed my previous blog . I am a student so something pop up in my genius brain 😅 just kidding. OK let's discuss somethings about student's life. I would love if you guys give me feedback on this .

Who is a student?  Or what's the definition of a student? So the definition of a student once was "one who studies something ".... Today it can mean merely "one who attends school, college or university ". Student's life is a beautiful stage in everyone's life to learn, explore many things. Minus responsibilitis and worries. Be it a science, maths, physics or making friends and planning for future, everything is fascinating and exciting. The primary work of a student is "learning" to acquire knowledge and develop their mind.     

Few things need to be kept in mind to make this phase of life more beautiful .

1. Learning should be top priority - we need to enjoy learning the things taught to us. 

2. Don't get distracted - as a student , which ever opportunity we get to showcase what we are good at just go for it and do it, don't get distracted by anything. Be confident and follow your intuitions. 

3. Don't study for grades - never ever study just for the sake of good marks, your knowledge is valuable then scoring good grades. "strive for progress not perfection ".

4. Never mug up - mugging up concepts will give you nothing, you can get a degree by mugging up, but what about your career? A teacher with no knowledge can't teach, an Engineer without knowledge can't do anything substantial, a Doctor without proper knowledge can't heal the patient. 

5. Never give up - student's life is full of struggle. At every step of success we need to cross the obstacles coming in our way. At some point of time few of us give up, but never do so. Because we can't predict that's what gonna happen next, may be something better can come in our way. Now a days we hear a lot of sucidial cases by the students, few of them commit suicide because of scoring less grades or few of them by the fear of exams, please never do such things because we have chances to do better for the next time, our life just doesn't finish by scoring less grades in exam. When we learning cycling or riding a bike, we fall many times and get hurt but again start to learn it, life is also same, just never give up. The destination is hard to go to, but the journey is worth the effort. You will be setting out on an incredible adventure. 

6. Stop getting affected by negative thoughts - everytime we are surrounded by a number of people , who have different thinkings. Few of them leave good impact on us but few of them try to pull us down when we try to climb the ladder of success. Student's get easily affected by other's negative thoughts. So here I suggest not to get affected by other's negative thoughts because you know yourself better rather than others. Keep one thing in your mind never change yourself for others be as you are 😄.

Last but not the least I just want to end up with a question that when we listen to some sort of  music or some of the dialogues from the films, the next moment we start to mutter the same even if we have listened to it for the first time, but when we are in school or college our teachers keep on teaching us continuesly but we won't get it so easily ,we require time to digest it, why so?  I don't know how many of you have noticed this, but I expect answers from you guys. 

I would love if you guys would suggest me topic for my next blog..