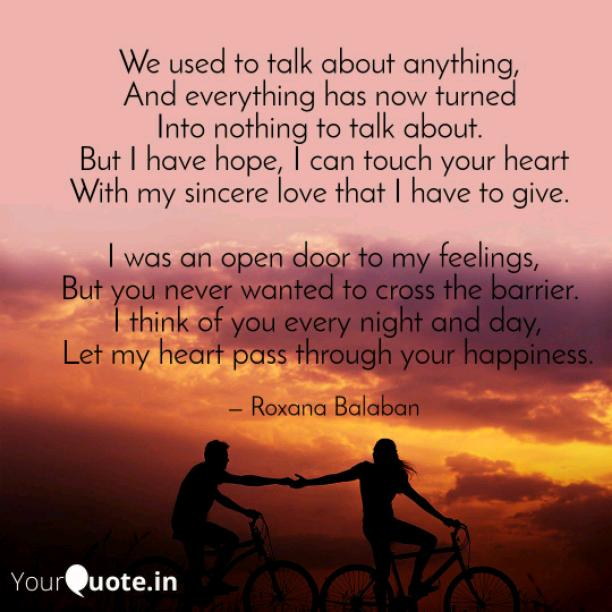 I Believe
Read Count : 19
Category : Poems
Sub Category : N/A
We used to talk about anything, 

And everything has now turned 

Into nothing to talk about. 

 But I have hope, I can touch your heart 

With my sincere love that I have to give. 




 I was an open door to my feelings, 

But you never wanted to cross the barrier. 

 I think of you every night and day,

 Let my heart pass through your happiness.




 I have nothing left but to believe

 That I can reach your love 

Through my heartbeat, 

And to keep you close to my chest. 




 Let me show you 

That my love can heal your wounds.

And that I will always be,

I will always be here for you.