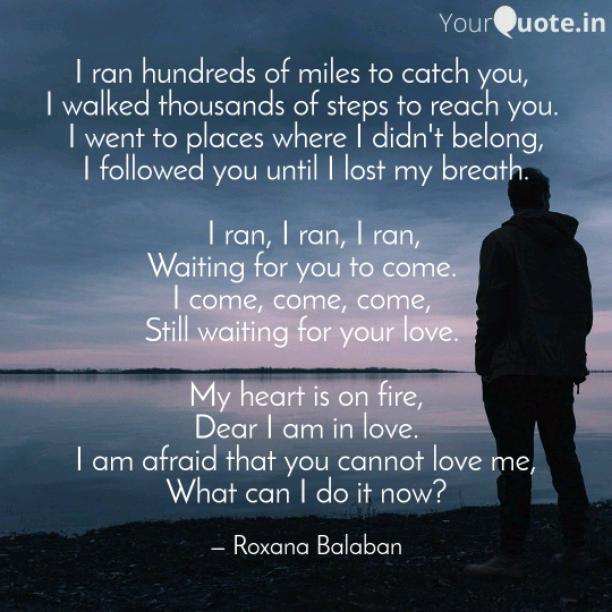 Ran For You
Read Count : 61
Category : Poems
Sub Category : N/A
I ran hundreds of miles to catch you, 

I walked thousands of steps to reach you. 

 I went to places where I didn't belong, 

I followed you until I lost my breath.




  I ran, I ran, I ran,

 Waiting for you to come.  

I come, come, come, 

Still waiting for your love. 




 My heart is on fire, 

Dear I am in love.

 I am afraid that you cannot love me, 

What can I do it now?




  I want to know who you pretend you are...

 Your soft kiss can sew my inside.

To feel whole again,

 I ran hundred of miles away.