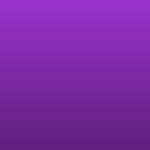 My Girl And I
Read Count : 28
Category : Stories
Sub Category : Fantasy
It was a cool Saturday morning when Dave ,Mike ,Nicky and myself raced our bikes to the Park where all the young people in our hood hanged out We met up with Sammy ,Carrie ,Lexy heading the same direction .Nicky was the best basket ball player in our gang ,hence all hottest chicks fell for him When we got to the park the rest of the sqaud decided to continue bike racing while i and Lexy left our bikes in the bicycle Shade.
Walking towards the cafea ,i saw this beautiful girl with long blonde hair ,she was wearing a short skirt revealing her mouth watering model legs."Dr Martin was swept off his feet forgetting the patient he was with,"I turned to look to Lexy ,asking if she happened to know the girl ,but it seemed Lexy was not talking to me anymore .She was now in some deep girl talk with some chicks from her school.
Well it didn't bother me at all ,I had to know this girl ,so I decided to ask around if anyone knew her.I discovered she was new in town ans no one really knew much about her .I watched her from a distance as she was chatting with a certain girl ,wondering how I would make my first move without being brushed away.
Moving so fast I purposely bumped o to her ,causing her purse to fall to the ground .She let me pick the purse up for her ,it was good thing she ddnt shout at me for bumping into her.
"Am Gareth ",I said handing her the purse ,and "i' m Lisa" she said with a warm smile .After that we were chatting away like good old friends  She told me she had just moved Harare with her parents ,turning to my left I saw Lexy sitted by the fish pond with Sammy and Nicky.
Things worked out for me and Lisa ,i even got her to play basketball ,despite that my friends were against the whole idea.Lexy and I hardly called or visited each other as i was Pre occupied with my new life .At this moment only my happiness mattered ,I didnt care what my friends thought .On Valentine's I went to Lisa's house with a box of chocolate and a bunch of fresh roses.Knocking on the door,Lisa's mother answered the door  She called Lisa ,I handed her the roses and the chocolates unexpectedly gave me a peck on the cheek ,"see you later ,"she said closing the door on me.As I turned to leave,looking down I noticed that one of my shoe laces was loose  I knelt down to tie the shoe lace when I heard Lisa tell her mother that how could I buy a box of chocolate and a bunch of roses only .
It was painful to realise that she did not appreciate the little I could do to show my love for her. Feeling very low I decide to go to the cafea and while up time. I met Dave by the bike shared ,then we stood there for a while talking ,when he asked ,"isn't that Lisa?"She was looking very gorgeous in a skimpy black dress with a new hairstyle .But she was with another guy  I walked up to her ,introducing me to her Harare boyfriend Leo and I as a good friend of hers. 
Suddenly my heart turned to Lexy who had loved me for who I was and not what I had. I couldn't control tears from pouring out of my eyes  reaching the ground like heavy raindrops  Wiping away my tears I went into the cafea and sat at a corner where I could get a good view of the park.Failing to finish my juice I stood up to leave. I had to go home and put myself in order  On my way out I saw Lexy sitting with another guy .I felt jealous slip thorough my throat almost choking me  .So Lexy had moved on with her life without me  About to reach the door ,Lisa called me ,she asked if I could join them .I refused but the girl was persistent that I fell for the offer. Lexy introduced me to Joe her cousin form Australia and would be going back on Friday. Relief is a great feeling ,that anyone can experience  It was good to know that he was only a cousin  Lexy agreed to go out with me on Saturday for a movie  The date was three days away but it felt like three months as I realised I had missed Lexy so much .When I go home I told my mom about Lisa "Gareth in life we meet people who take us for a joy ride ,"she said  .Anyway i was thrilled I and Lexy wer back together once again .I had wasted my time with Lisa when the girl of my dreams was right under my nose .