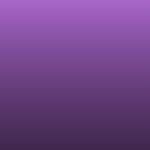 Tired Of Poverty
Read Count : 47
Category : Stories
Sub Category : YoungAdult
Poverty make me stress yow!!
I can't sleep at night, cause I am worrying about where my next meal is coming from.


While  my poor mother crying

"Saying she is tired of the market life."

It made me cry oh why, oh why.

Hear me when I said that we are tired of poverty. 

We need to see a change in the system!

While parlitarian's are destroying the system.

They're destorying poor people lives, they said that slavery was abolish, but it seems like  it's still here.

People here are living like animals.

While poor mother crying that she is tired of the market life.

People at the market place in conflicts, fighting over market place, saying," they want to make a home to lay their head.

Where are the parlitarians when you need them!

One person you can rely on is the Lord, cause he never fails us yet.

Tired of poverty lifestyle.