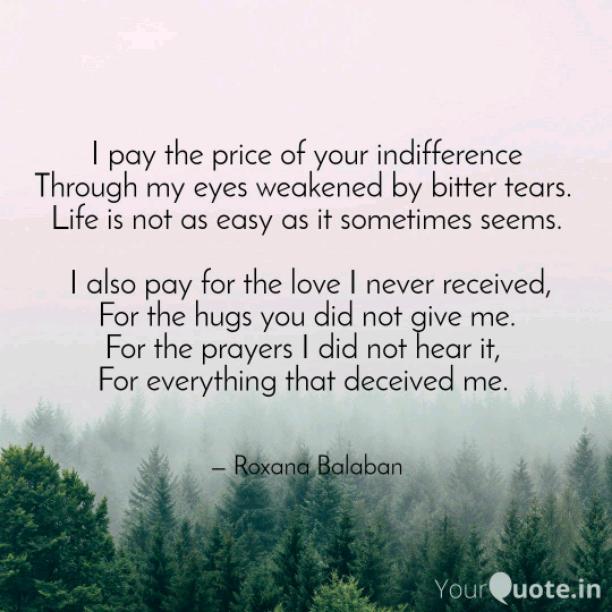 I Pay The Price
Read Count : 47
Category : Poems
Sub Category : N/A
I pay the price of your indifference

 Through my eyes weakened by bitter tears.  

Life is not as easy as it sometimes seems.




  I also pay for the love I never received, 

For the hugs you did not give me.

For the prayers I did not hear it, 

For everything that deceived me. 




 I paid a high price,

 With the tears that stained the earth.

I prayed for you to come back,

 To make love grow in our hearts.




  I know you never wanted me, 

But I'm still counting the nights without you,

 Waiting for you to come back to me.