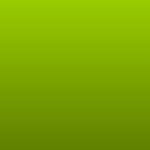 Sunstone Initiative Birth
Read Count : 75
Category : Diary/Journal
Sub Category : N/A
   Most people assume because of my own handicap, I would be focused on making life better for the physically disabled by advocating for it. Granted talking about yourself is always tempting I never desired to be vain about my position or ideaology. There are many valid problems In this country. I had always had an unusual nonperverted obsession with studying crimes relating to children. In my own mental struggles, I decided to move down a different path as an advocate because it isn't enough to see one problem and say how much you care. As an advocate, you need be willing to ask yourself these two simple questions.

"Why do I care about this problem and what can I do to fix this problem?"

   When I was still in high school, I had a dream of running an organization for children. It seemed so real, I could feel the strange energy which settled in my head. The story I am currently working on "Sunstone Chronicles", is actually a product of this dream. Sunstone Initiative name is actually a product of the story. It wasn't until after college and facing my own struggles how real this dream can become if we work together to make it become a reality. In the United States there are 460,000 children in Fostercare.
One in Five, children are lacking in eating at least one full meal per day.


33% are physically abused
12% are Sexually abused
60% end up in prison with a felony.
54% turn to drugs or alcohol.
What are the hell we doing to these kids? Apparently we are not doing enough because one child being intentionally abused is too much. I've heard stories, I've seen the images, and witnessed the reality of what abuse can do to a person. How it tears at them from the inside and crushes their spirit and hope. This is not normal or acceptable, but these numbers are real and only the tip of the iceberg. What are we doing for these kids? A few stories on the media isn't going to get them proper shelter. It won't save them from a lifetime of neglect or abuse. Only we can do this, only we can make these children's lives better. These are the nameless, often the ignored, or those that are forgotten. There is no major organization in the United States, and we need one. Please give these children our support by showing me support. Now is the time for us to give the world back to our children.