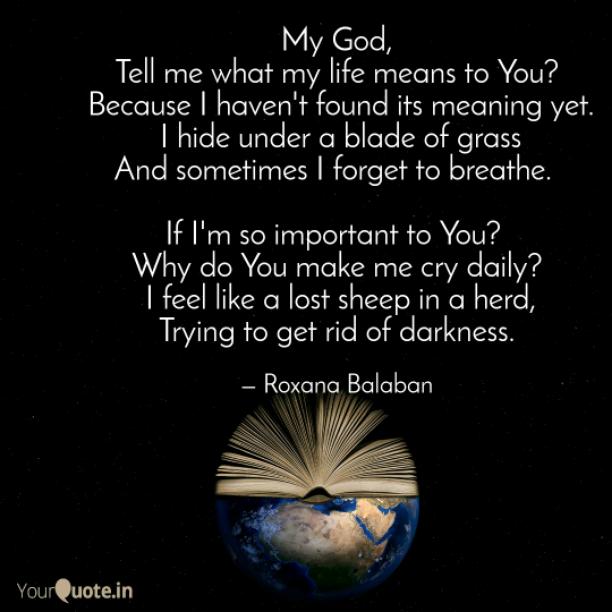 What Should I Do Here?
Read Count : 36
Category : Poems
Sub Category : N/A
My God,

 Tell me what my life means to You? 

 Because I haven't found its meaning yet.

  I hide under a blade of grass 

And sometimes I forget to breathe. 




 If I'm so important to You?  

Why do You make me cry daily?

  I feel like a lost sheep in a herd, 

Trying to get rid of darkness.




I wait in line for happiness, 

I don't know when it's my turn.  

You left me with a bleeding soul 

That doesn't allow me to grow. 




 I dance like a grain of sand in the wind, 

Without finding my direction.

 I stumble over the bigger stones

 And I fall into the darkness desert.  




My hands are bleeding with tears

 That I can no longer control.  

Tell me, God

What should I do here for YOU?