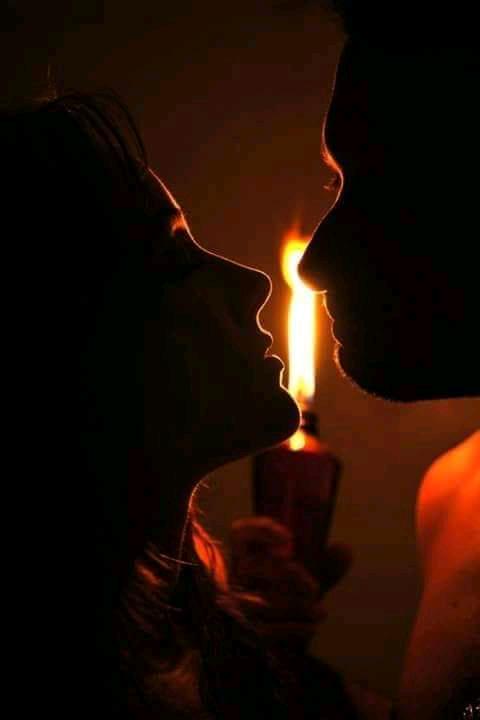 Category : Diary/Journal
Sub Category : N/A
LOVE.... I like to talk about it, think about it, and dream about it. It's what hurts me and heals me, pushes me and pulls me. It's what gives me butterflies and drives me up the wall. It can move mountains and it can also move hearts.  




What is this love that has found me? 

Is it real...? 

Is it a dream...? 

Or is it just an illusion...? 




I seem to be wandering around in circles, aimlessly passing the same place multiple times yet never appearing to get anywhere. Somewhere in a distance I see a single light illuminating this tunnel I am in. 




Is it a beacon of hope....? 

Is it You...? 




But before I can distinguish the light, it is extinguished, and I am left in utter darkness, to feel my way for what seems to be an eternity. But while feeling my way in the dark, I can't help but wonder.... are our souls tethered for all eternity?




I have loved you like the dawn loves the dew and like the tides love the moon. 

Why do I feel this way? 




I've been trying to understand it, tried to find a logical explanation that makes sense to me but I can't figure it out. The breaking of the waves cannot explain the ocean and I figured this love is a close equation to that. 




Will our blissful days return...? 

Can we be together once again....? 




I would write your name across the sky, if I know it would bring you back to my side. I tried to speak but my words escaped me. Best thing I can do is to let them flourish in the pages of my diary. 




Am I just a glimmer in the galaxy of your existence...? 




My only hope is that you would look for me deep within yourself, for I have made you my home. I have become a resident of your heart, while you remain a mystical celestial sphere bewitching my heart and soul. 




Would you spare a little thought for me....? 

Would you spare me this continuous confusing agony....?




It is my hope that your light will illuminate the way for me once again. Until then, I will continue to feel my way around in this maze, looking at shadows while I search for your ghost.