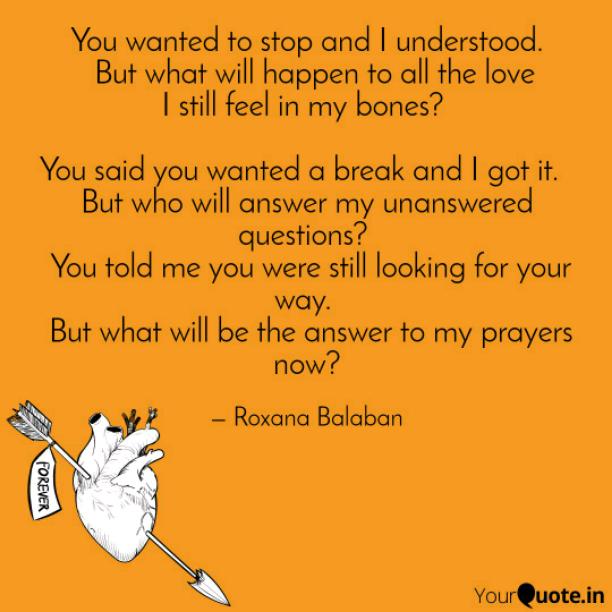 You Wanted To Stop
Read Count : 22
Category : Poems
Sub Category : N/A
You wanted to stop and I understood.

  But what will happen to all the love

 I still feel in my bones?  




You said you wanted a break and I got it.  

But who will answer my unanswered questions? 

 You told me you were still looking for your way. 

 But what will be the answer to my prayers now?




  But what about us?  

What about all the plans we've made?  

What about the trust I had in you? 




 I was the light, 

But you will find me in the darkness.

I felt loved, but now I feel heartless.  

What will happen to me now?

 My heart is burning, I feel so blue...