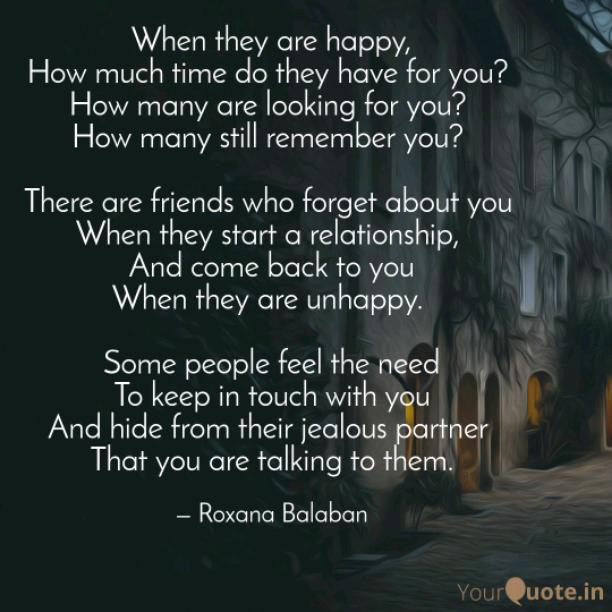 A True Friend
Read Count : 53
Category : Poems
Sub Category : N/A
When they are happy,

How much time do they have for you?  

How many are looking for you? 

How many still remember you?  




There are friends who forget about you 

When they start a relationship, 

And come back to you

When they are unhappy.  




Some people feel the need

To keep in touch with you 

And hide from their jealous partner 

That you are talking to them.




  When you are sad, 

Who listens to you?  

Who wipes your tears, 

Who gives you their smile?  




Only a true friend can do all this,

And if you have it,

Keep it close to you.