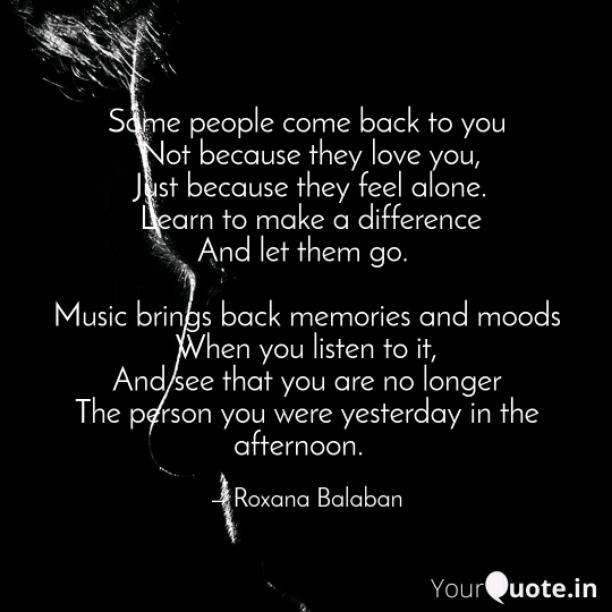 They Never Ask Me
Read Count : 60
Category : Poems
Sub Category : N/A
Some people come back to you

Not because they love you,

Just because they feel alone.

  Learn to make a difference 

And let them go. 




Music brings back memories and moods 

When you listen to it,

And see that you are no longer 

The person you were yesterday in the afternoon.  




You may think you have many friends,

But when they call you, 

They only talk about themselves, 

Without ever asking about you.




  Music never left me when I was sad, 

But when I called my friends,

No one came.




  I learned how to handle myself,

I know that some are too selfish

To think about my problems,

They never ask me.