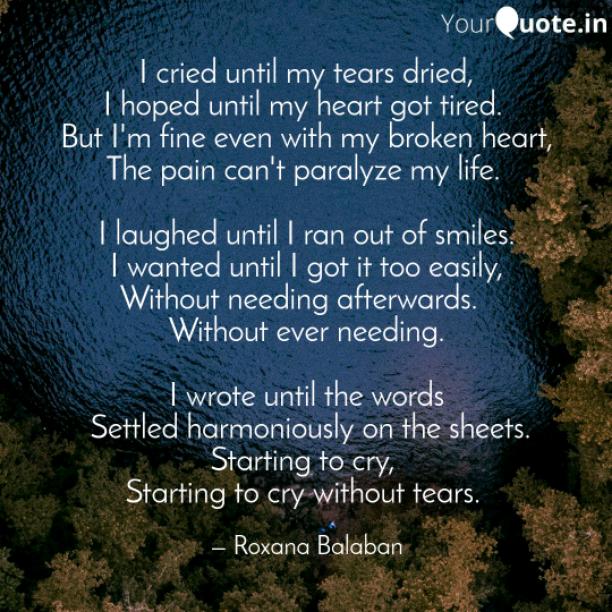 A True Love Without Lies
Read Count : 19
Category : Poems
Sub Category : N/A
I cried until my tears dried,

 I hoped until my heart got tired.  

But I'm fine even with my broken heart,

 The pain can't paralyze my life.  




I laughed until I ran out of smiles.

 I wanted until I got it too easily, 

Without needing afterwards.  

Without ever needing.




I wrote until the words

 Settled harmoniously on the sheets.

Starting to cry, 

Starting to cry without tears. 




 All I wanted was real love, 

But the emotions grew wrong

 For people I never really knew.




 And I became infected 

With love given in half, 

Without getting what I needed most.

A true love without lies.