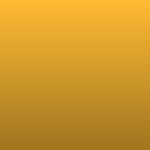 What Is Love In 21st Centuary????
Read Count : 20
Category : Articles
Sub Category : Relationships
Nobody knows the exact meaning of love nowadays including me, but somehow i am much familiar with it. In the days of 21st centuary love is just a mode if entertainment and joy and as a time pass for teenagers. I am writing all this from the perspective of friends, neighbours, cousions, and blood relations or spouse. I am writing this part in all these aspect. In the past age or you can say the old age, there were sincere friends, family relations and all love was spread everywhere. But today everyone is is living his own life and running his life in his own way and style whatevee he/she likes. 

According to my point of view, love is a strong feeling of deep affection for somebody from the core of the heart. It is a passion which makes you to do the things which are impossible for the sake of someone. The last few years of my life, i have spend with lovely people around me, and that was my childhood time because in this time i am also running up my life personally. Although, those lovely people have given me alot of love. When i am full of sorrows, i just recalled the memories of their love which they give to me. And that literally makes smile on my face. This is love.......I am alone or i am sorrounded with many people their memory comes into my mind and it makes me laugh, this is love....... love is a feeling that makes you worried living apart from each other. In love, we do prayer  for whom we are worried about. This is love..... love is a patience which faces every trouble coming into your way. Whenever u are in trouble, ypur loved once are always around you to feel you safe, this is love....  It's love knowing the feeling of someone's heart. A true love never let you down infront of anyone. It gives you strength to move further. In this time, everybody cheats on everyone. Boys and girls cheat on each other, husband and wife cheat on each other, children cheat over there parents, them is really true love found anywherw in this centuary ???? No, not at all!!!!! Love is the thing to living apart but still cares for others happiness. Love is a feeling in which you feel safe without any promise. Some moments came in your life when u have tears in your eyes and you need someone to be a part of ypur situation, your love wipe your tears and say " I am part of your life, share your all griefs and sorrows with me, we shall face them together. This is love...... 

Sorry to say but the people and the society in which we are living, true love is hard to found. Everything is just fake and temporary. True love is not found now even in blood relations. And atleast in this centuary. Every single people including me is jusy busy in making money,fame,standard, and is getting into the race of being high from other. In all these facts true love cannot be found,so just throw this beautiful word from your worst life.....  

Love is not about sharing similarities, it is about respecting differences. If you love someone then prove it. 

Love is not a noun to be described, but it is a verb to be acted upon!!!