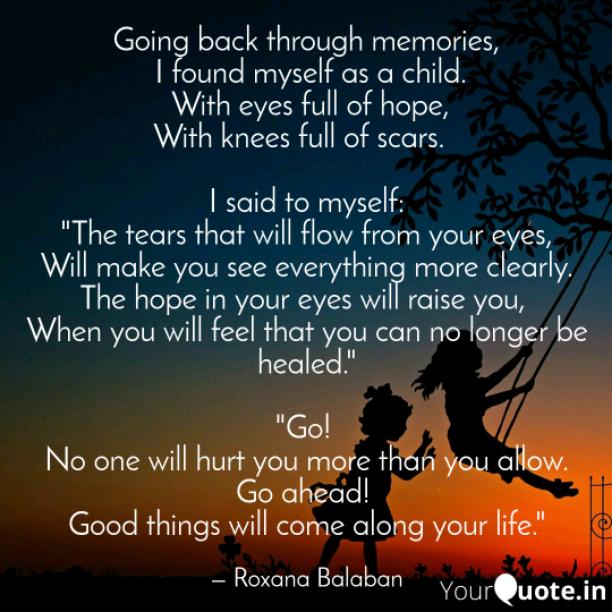 I Am Not Afraid Of Death
Read Count : 24
Category : Poems
Sub Category : N/A
Going back through memories,

 I found myself as a child.

  With eyes full of hope, 

With knees full of scars.  




I said to myself:

 "The tears that will flow from your eyes, 

Will make you see everything more clearly.

The hope in your eyes will raise you, 

When you will feel that you can no longer be healed."




"Go! 

No one will hurt you more than you allow.

Go ahead! 

Good things will come along your life."




I am not afraid, 

Sometimes I am enough.

 The people I needed most,

 Now they live with God.




  No, I'm not afraid of death, 

I've met it many times.

 But I don't think it's my turn to die.

I want to be happy NOW!