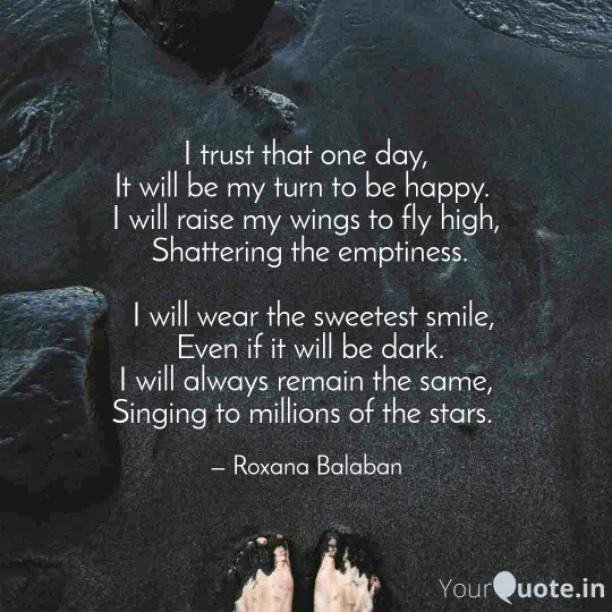 It Will Be My Turn To Be Happy
Read Count : 47
Category : Poems
Sub Category : N/A
I trust that one day,

 It will be my turn to be happy.  

I will raise my wings to fly high,

 Shattering the emptiness.




  I will wear the sweetest smile,

 Even if it will be dark.

 I will always remain the same, 

Singing to millions of the stars. 




 I'm not afraid that I will fall,

 I will get up quickly.

After so many falls,

 My face no longer catches bruises.  




I believe that one day,

 My life will change completely.

I will be happy when I will arrive, 

At the destination I had dreams about.