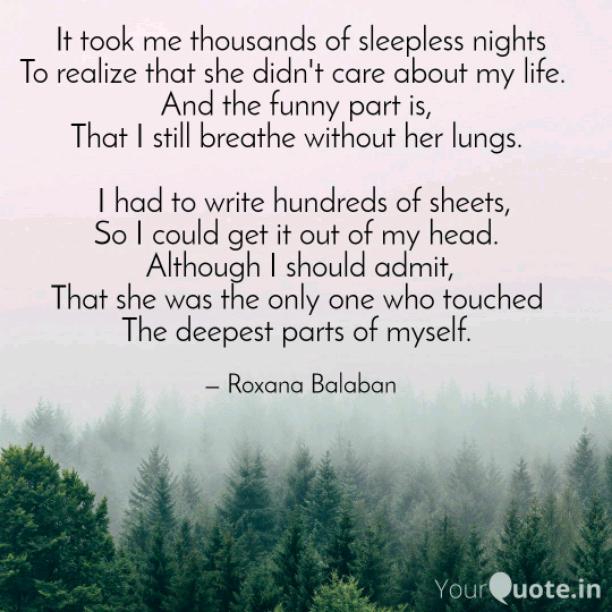 Thousands Of Sleepless Nights
Read Count : 21
Category : Poems
Sub Category : N/A
It took me thousands of sleepless nights

To realize that she didn't care about my life.  

And the funny part is, 

That I still breathe without her lungs. 




 I had to write hundreds of sheets,

 So I could get it out of my head.  

Although I should admit,

That she was the only one who touched 

The deepest parts of myself. 




 Always following her steps,

 I came to a place where everything is so dense.

 My lungs became infected 

From all the lies she tells me.  




I see my body, 

But I can't touch it.

I listen to my heartbeat

 But I can't fix it.  




Only those who have gone

 Through the same pain, 

Can understand,

What kind of pain I have to endure.