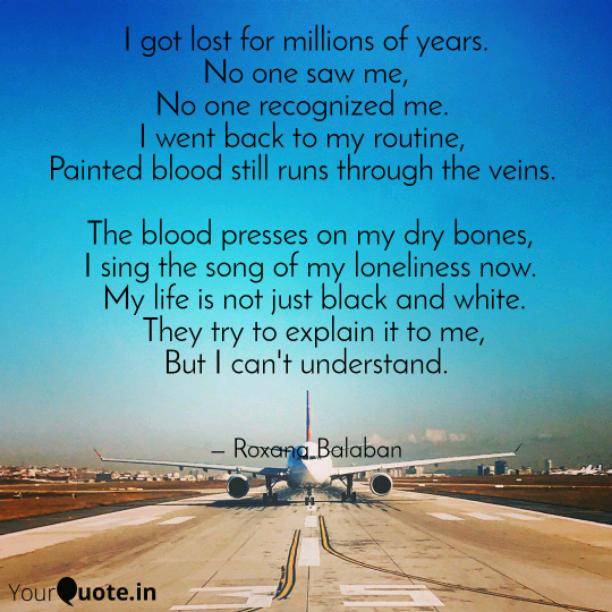 Millions Of Years
Read Count : 19
Category : Poems
Sub Category : N/A
I got lost for millions of years.

No one saw me,

 No one recognized me.  

I went back to my routine, 

Painted blood still runs through the veins. 




 The blood presses on my dry bones,

 I sing the song of my loneliness now.

  My life is not just black and white.

  They try to explain it to me,

 But I can't understand. 




 I lost millions of friends,

Getting depressed.

Feeling me lost, 

 Even my world was shaken.




Nobody cares anymore,

I will continue to run,

 Until the flesh comes off my feet.

Until my bones get fixed by the wind.




I will continue to walk 

Until I find the sweetest escape.

  I will continue to believe,

 Until I have nothing left to believe.




 I will continue to write 

Until everyone understands, 

That life is nothing more than a few sheets

 Written to go from hand to hand,

Being read by the critics.