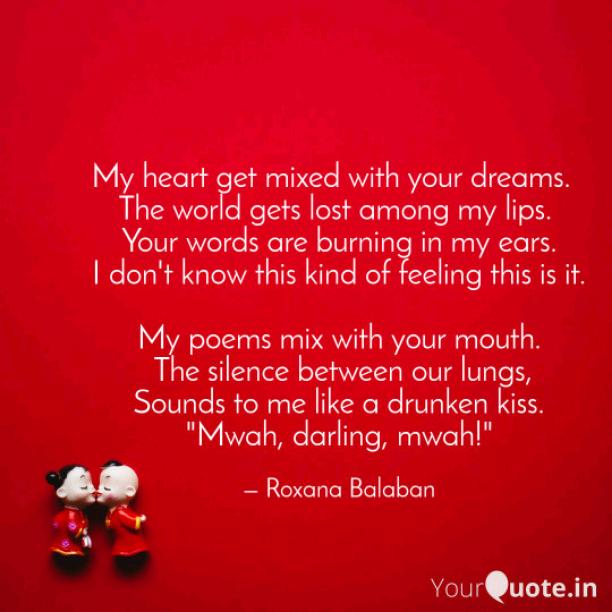 To Be Loved By My Tears
Read Count : 41
Category : Poems
Sub Category : N/A
My heart get mixed with your dreams.  

The world gets lost among my lips. 

 Your words are burning in my ears. 

 I don't know what kind of feeling this is it. 




 My poems mix with your mouth. 

 The silence between our lungs,

Sounds to me like a drunken kiss.

"Mwah, darling, mwah!"




  You burn like fire, 

But you never go out in the dark. 

You make me burn 

Through your wonderful heart.




  If I'm ever going to die out, 

Please catch me in your eyes. 

 My voice is lost among your dramas, 

You love the word "love",

 But you don't know how to be loved by my tears.