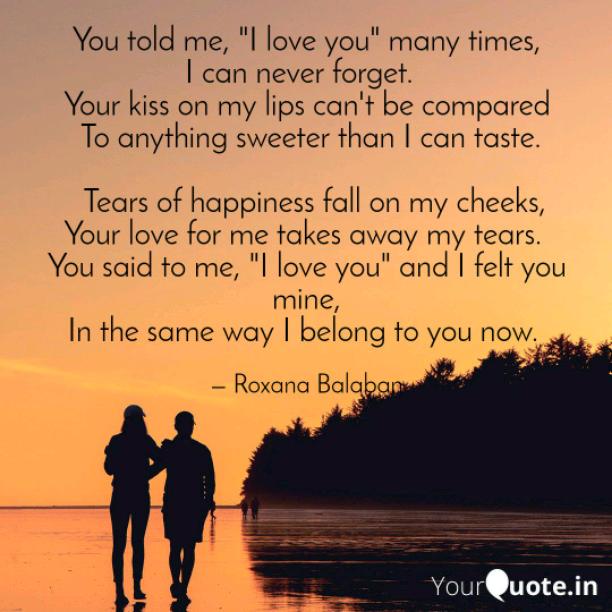 At The Beginning
Read Count : 18
Category : Poems
Sub Category : N/A
You told me, "I love you" many times,

I can never forget.  

Your kiss on my lips can't be compared

 To anything sweeter than I can taste.




  Tears of happiness fall on my cheeks,

 Your love for me takes away my tears.  

You said to me, "I love you" and I felt you mine,

 In the same way I belong to you now.  




Take me to the finish line

 With the same love you felt for me at beginning. 

 Kiss me when the rain pours over our hearts

 With the same passion when you kissed me at beginning.