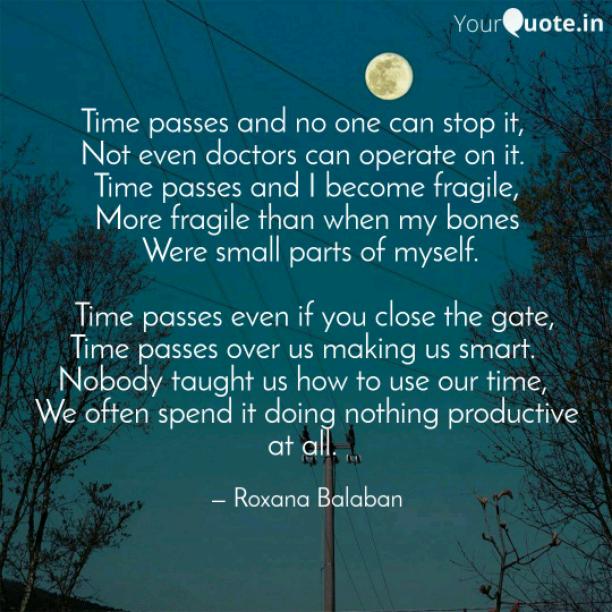 About Time
Read Count : 16
Category : Poems
Sub Category : N/A
Time passes and no one can stop it, 

Not even doctors can operate on it. 

 Time passes and I become fragile, 

More fragile than when my bones

 Were small parts of myself.




  Time passes even if you close the gate,

 Time passes over us making us smart.  

Nobody taught us how to use our time, 

We often spend it doing nothing productive at all. 




 Today we are 20 years old,

 Tomorrow we are 40.

Today we use dolls to play, 

Tomorrow we play with our nieces 

During our retirement.




 Time has its meaning, 

We cannot change its measure.

 But we can use it,

As long as we have it at disposal.