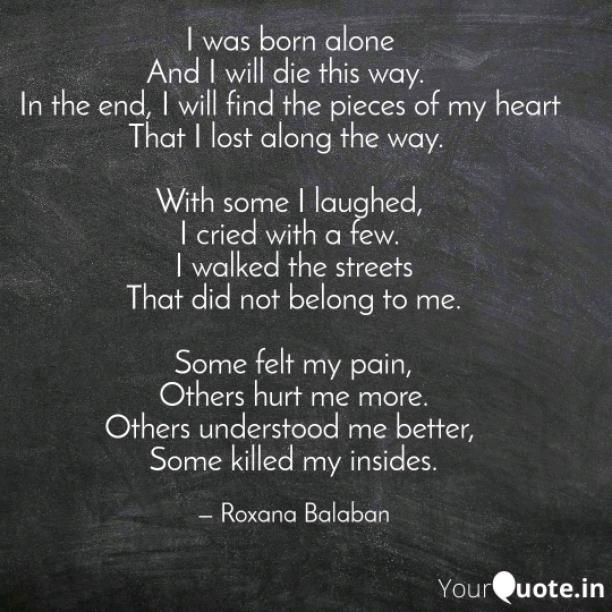 I Will Find The Pieces Of My Heart
Read Count : 22
Category : Poems
Sub Category : N/A
I was born alone 

And I will die this way.  

In the end, I will find the pieces of my heart 

That I lost along the way.  




With some I laughed, 

I cried with a few. 

I walked the streets

 That did not belong to me. 




 Some felt my pain, 

Others hurt me more.

Others understood me better, 

Some killed my insides.




 I will remember all those 

Who have gone through my life.

And I will love each of you,

 Life sometimes makes me bleed.




Sometimes it makes me cry out loud

 Through my blood-stained poems

 That run out from my pages.




  Yes I am a mortal, 

We are predestined to die in different worlds.

 But before I leave, 

Let me get tired of happiness.