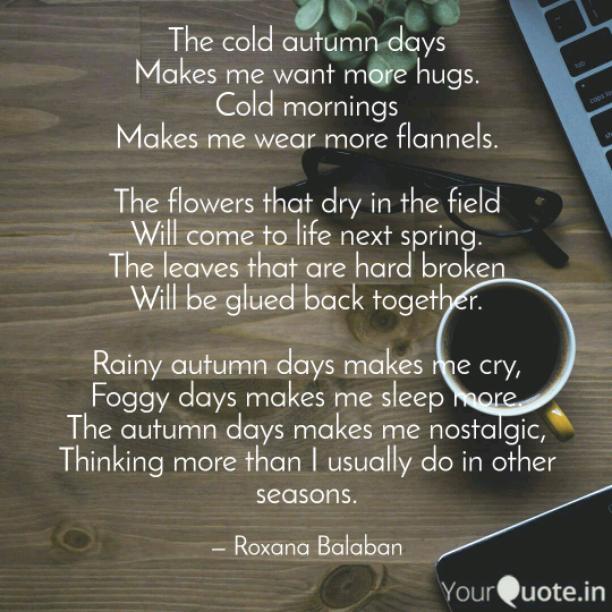 Cold Autumn Days
Read Count : 19
Category : Poems
Sub Category : N/A
The cold autumn days

Makes me want more hugs.

Cold mornings

Makes me wear more flannels.




The flowers that dry in the field

Will come to life next spring.

The leaves that are hard broken

Will be glued back together.




Rainy autumn days makes me cry,

Foggy days makes me sleep more.

The autumn days makes me nostalgic,

Thinking more than I usually do in other seasons.




The autumn days reveal my soul,

Leaving it silent and alone.

The autumn days have come,

I am preparing for winter feelings now.