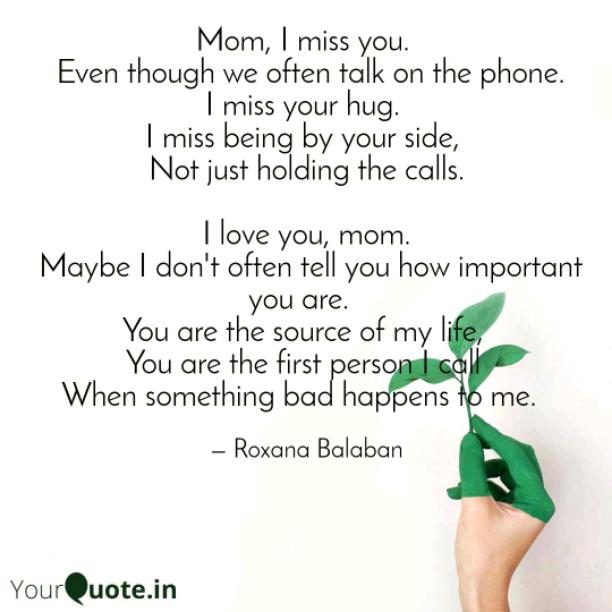 To Have A Mother Like You
Read Count : 50
Category : Poems
Sub Category : N/A
Mom, I miss you. 

 Even though we often talk on the phone.

 I miss your hug.  

I miss being by your side, 

Not just holding the calls.




 I love you, mom. 

 Maybe I don't often tell you how important you are.  

You are the source of my life, 

You are the first person I call 

When something bad happens to me.  




Mom, I appreciate you. 

 Thank you for the nights you spent waking up,

 When my tears didn't let you sleep all night.  




Thank you for raising me under your wing, 

Letting yourself down to lift me up.

  Thank you, the words are too poor 

To tell you how lucky I feel to have a mother like you.