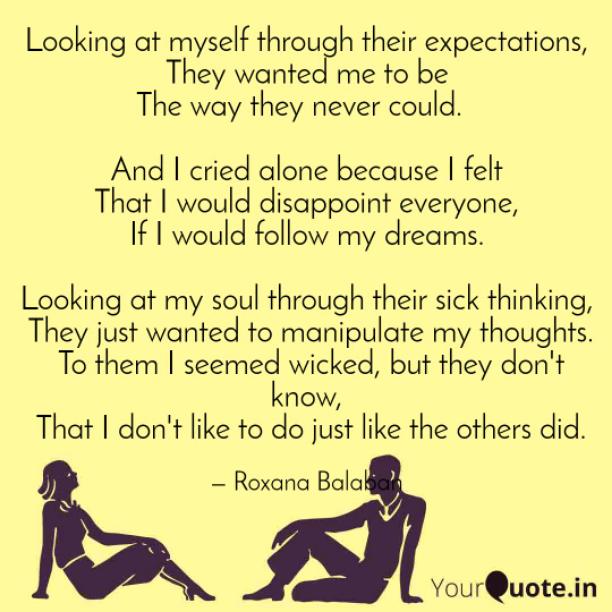 Expectations
Read Count : 50
Category : Poems
Sub Category : N/A
Looking at myself through their expectations,

 They wanted me to be 

The way they never could.  




And I cried alone because I felt

 That I would disappoint everyone, 

If I would follow my dreams.




Looking at my soul through their sick thinking,

 They just wanted to manipulate my thoughts.

 To them I seemed wicked, but they don't know,

 That I don't like to do just like the others did.




 Searching for the truth through lies,

 I can't believe all the words they are saying. 

Looking for me, they can't find my heart 

Through the pieces of their burned feelings.