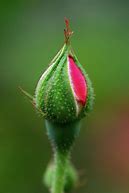 The Budding
Read Count : 18
Category : Diary/Journal
Sub Category : N/A
I know, it's a little weird.
The darkened writer,
Let a little more light in.
Though, it's still slightly dim.
I can find my way around now.
Never realized there were so many holes in the walls.
Now I'm off to the repairing process. 
Keep going.
Keep listening.
Keep widening.
Keep adding.
More lighting as you keep walking. 
The darkness will dissipate 
Just not completely. 
Just sitting in the far corners.
Waiting to start encroaching again. 
You just can't give in.