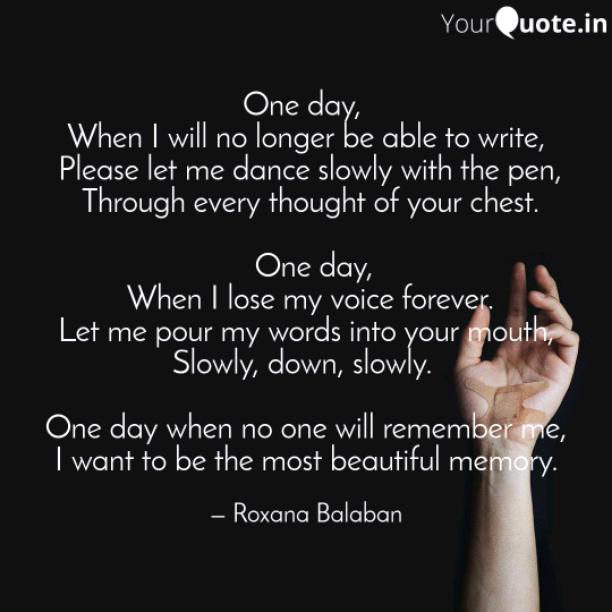 Able To Write
Read Count : 54
Category : Poems
Sub Category : N/A
One day, 

When I will no longer be able to write,

 Please let me dance slowly with the pen,

 Through every thought of your chest.




  One day,

 When I lose my voice forever.

 Let me pour my words into your mouth, 

Slowly, down, slowly. 




 One day when no one will remember me, 

I want to be the most beautiful memory.

 

 When I am no longer able to sing,

 Please sing to me, 

In a voice that delights my bleeding

 Through the symphonies.




 When I will lose my mind,

And I will get lost in the dark.

 When I will lose my breath, 

Getting lost underground...




Be the voice that keeps my feelings alive, 

Writing about them day and night,

Until the last day of your bleeding heart.