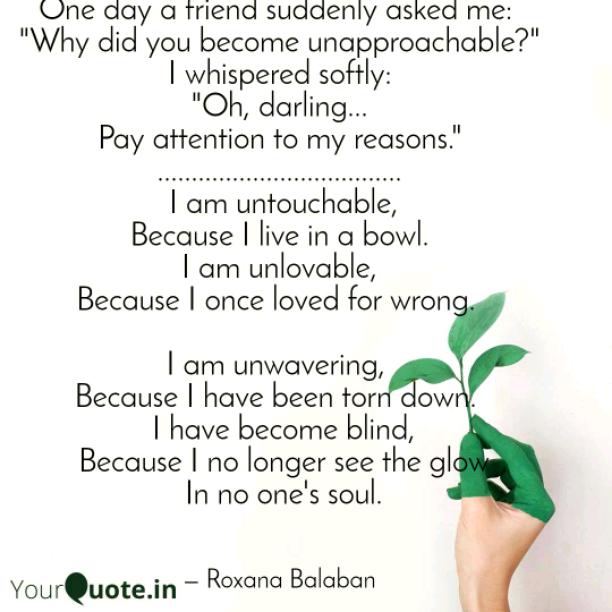 Pay Attention
Read Count : 52
Category : Poems
Sub Category : N/A
One day a friend suddenly asked me: 

"Why did you become unapproachable?"

I whispered softly:

 "Oh, darling... 

Pay attention to my reasons."

....................................

 I am untouchable,

Because I live in a bowl.

I am unlovable,

Because I once loved for wrong. 




I am unwavering, 

Because I have been torn down. 

 I have become blind,

 Because I no longer see the glow

 In no one's soul.




I move my bones around a heart.  

I became unstoppable,

 Because I exceeded the limits imposed 

By their mouths. 




 I listen to whoever wants to talk to me, 

I answer whoever wants to ask me.

But I am not available for a new deception.

That's why darling, I no longer pay attention.