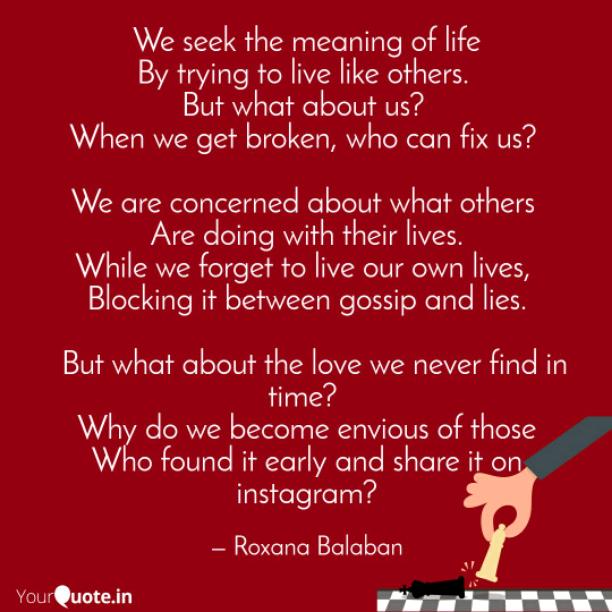 To Live Like Others
Read Count : 46
Category : Poems
Sub Category : N/A
We seek the meaning of life

 By trying to live like others.  

But what about us? 

 When we get broken, who can fix us?  




We are concerned about what others 

Are doing with their lives.

While we forget to live our own lives, 

Blocking it between gossip and lies.




  But what about the love we never find in time? 

 Why do we become envious of those 

Who found it early and share it on instagram?




 Maybe I don't like what you like. 

 Maybe what you love, I can't love.  

Maybe what you find, for me is untraceable. 

 Maybe it's time to have our own personality.