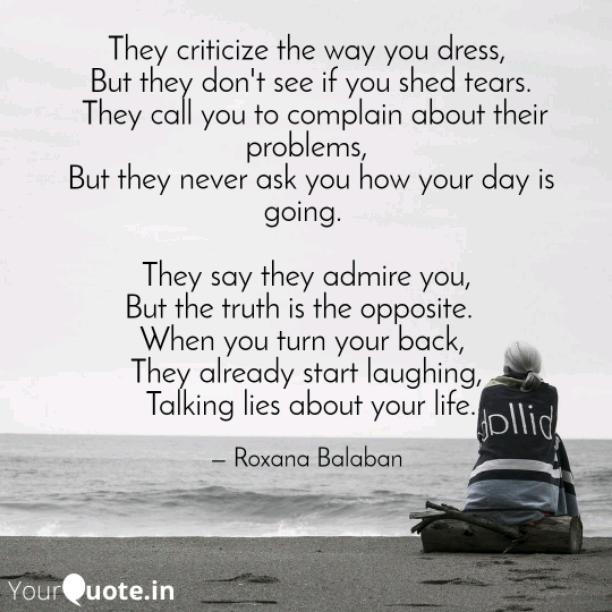 Enternally Young
Read Count : 48
Category : Poems
Sub Category : N/A
They criticize the way you dress,

 But they don't see if you shed tears.

  They call you to complain about their problems,

 But they never ask you how your day is going. 




 They say they admire you, 

But the truth is the opposite.  

When you turn your back, 

They already start laughing,

 Talking lies about your life.




  They ask you where you work, 

Never if you are happy.

They ask you why you don't have someone,

 Not why you are disappointed.




  When you are a child, 

You think that everyone is good.

But when you grow up you start

 To see the differences in between.




 Time passes for everyone,

 And we will all dry up.

 Beauty is fleeting,

 Only the soul is eternally young.