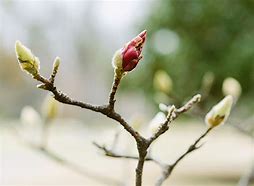 How You Look At It
Read Count : 35
Category : Poems
Sub Category : N/A
Some say, it's all about how you look at it. 
Whether drenched, or feeling benched.
I still don't understand how that phrase is wrenched.

These days it's all been minced.
Up and diced.
A new recipe waiting to be mixed.

How many times have I escaped,
When I should have stayed?
Why was I always so ghosted?

I couldn't be trusted.
Too much was rusted.
Now I believe in the differed. 

A heart no longer frosted.
The ice around it has melted.
Now my mind is more cemented.

I'm not demented.
I won't be bothered.
Not again by the thoughts that kept me muddled.

Let it be shuffled.
Don't let it get muffled.
Turn into something that isn't so dusted.

Don't let it reach the point of redacted.
Stop asking why you never acted.
Things will fall into place, don't call yourself hindered.

Top shelf branded.
New seeds were planted. 
Now I have to grow from it.