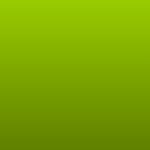 Category : Poems
Sub Category : N/A

Dreams dreams 
All i ever wished for and lived for life with equality. 
No harshness but the purity of good human interaction and memories. 
I  fall asleep and dream of a good time 
Wake up in the break of light. Searching for hope


I find clowns in the true form and people plain people without bit of humility


Is this a dream or am i in reality itself? 
It feels like cheap and effects heavily
No matter how much person alters and educated others 

The results is hopeless.

I am out of time. 

I am done with the class of idocity.

I closed my eyes and then awakened in the same world. 

Sameness. It resonated the feeling of tired same nightmares  


No break but my mind  lose tolerance for others. 

Unbothered, i am shielded by moral and values. 

I withdo this age with wisdom  god teaches inside of me.

Every time I awake I am not alone. 
I am not weak but tiresome. 
They may have think  that they win, there's no reward at the end.


Get the picture. 

I never laughed at the jokes never cracked a smile. 

O I walk a thousand miles in your shoes of immaturity and grow all way up.

Wake my inner senses and ignite the person I should really be ....

The world doesn't transform itself nor people just our minds.

We arein the world not tv reality. 

My sight revived wiser to torn turn unchanged place. 

Nothing everr normal nor dreams anymore but I walked through it with conviction and self respect 


Love who I am. 
Wake up and love your skin.
Wake up  love your voice with in and trust it.


I figured I loathe no more of what I desire.
Trust my gutt to shut down any thing break peace of mind.
I And anyone needs to grow to be person christ destiny be

...