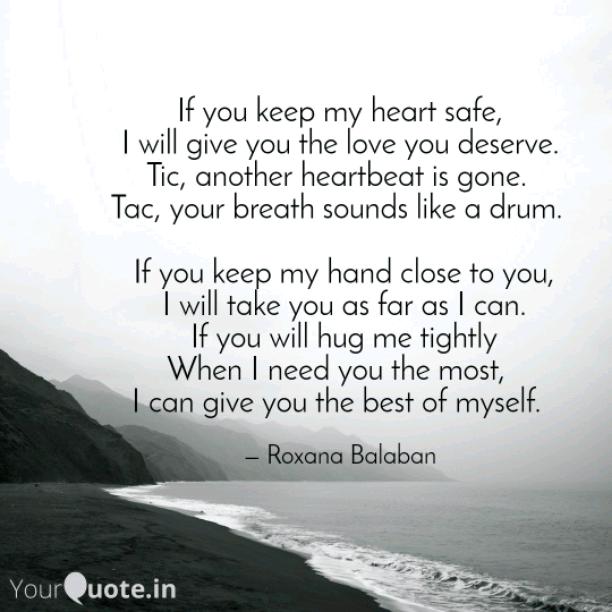 If You Keep My Heart Safe
Read Count : 48
Category : Poems
Sub Category : N/A
If you keep my heart safe,

 I will give you the love you deserve. 

 Tic, another heartbeat is gone.  

Tac, your breath sounds like a drum. 




 If you keep my hand close to you,

 I will take you as far as I can.

  If you will hug me tightly 

When I need you the most, 

I can give you the best of myself. 




 We are mature now, 

Coming from failed relationships.

We have deep wounds, 

But we will seek for devotion.