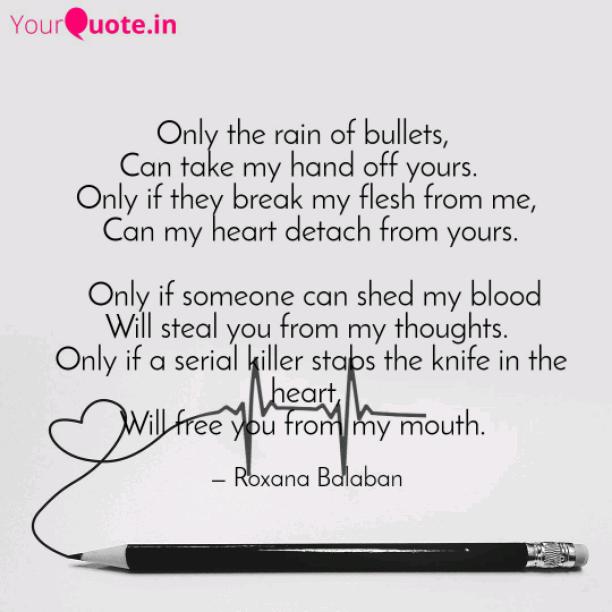 Never Bend Your Head
Read Count : 47
Category : Poems
Sub Category : N/A
Only the rain of bullets, 

Can take my hand off yours.  

Only if they break my flesh from me,

 Can my heart detach from yours.




  Only if someone can shed my blood

 Will steal you from my thoughts. 

 Only if a serial killer stabs the knife in the heart,

 Will free you from my mouth.  




What we feel is beyond our spirit, 

We do not need a body to make love like crazy. 

 When it is all over,

 It will be another beginning for us. 




We will recharge in every person 

Capable of true love. 

 They can take my breath away, 

I will pray to heaven to let you live

 The way we imagined. 




 Look for me in every flower you plant,

 In every tree you meet, 

In every kiss you receive.  




I will keep your shoulders straight,

 Never bend your head.

Beyond my skin,

 A heart is waiting for your love.