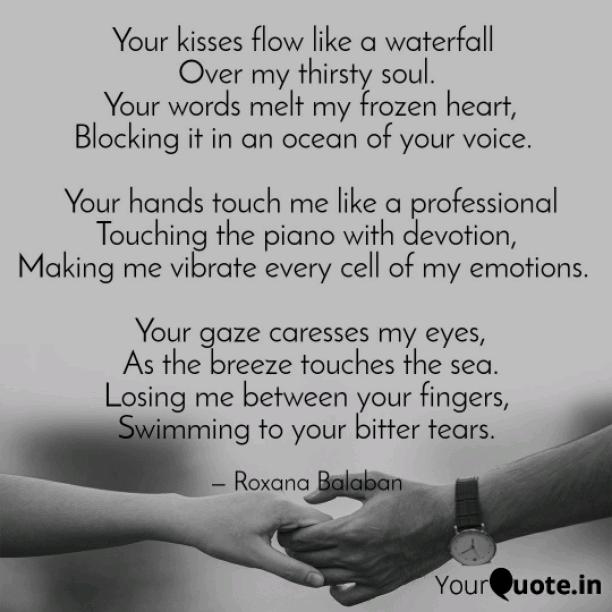 Swimming To Your Tears
Read Count : 67
Category : Poems
Sub Category : N/A
Your kisses flow like a waterfall 

Over my thirsty soul.

  Your words melt my frozen heart, 

Blocking it in an ocean of your voice. 




 Your hands touch me like a professional

 Touching the piano with devotion, 

Making me vibrate every cell of my emotions. 




 Your gaze caresses my eyes,

 As the breeze touches the sea.

Losing me between your fingers,

 Swimming to your bitter tears. 




 As long as I'm with you,

 No one can hurt you. 

Like Bonnie and Clyde,

 Living dangerously our lives together.  




I keep your young heartbeat in my chest,

 I will give them back to you 

When we become old.

Because our love needs us young and free,

As we are now to be forever.