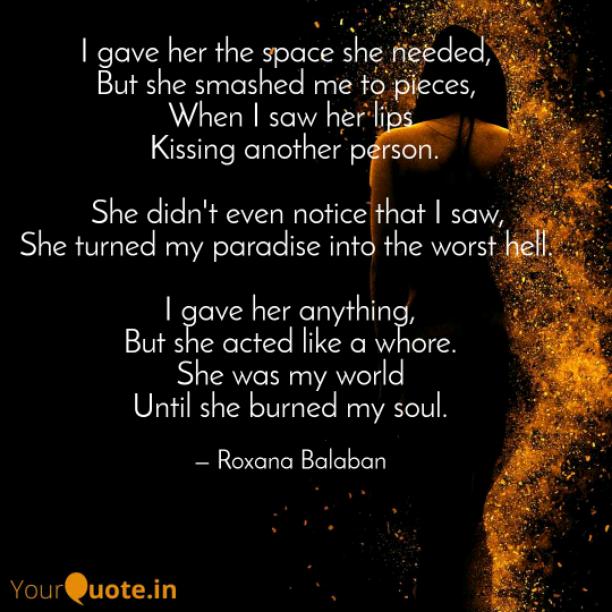 Loneliness In Two
Read Count : 59
Category : Poems
Sub Category : N/A
I gave her the space she needed, 

But she smashed me to pieces, 

When I saw her lips

 Kissing another person.




  She didn't even notice that I saw,

She turned my paradise into the worst hell. 




 I gave her anything, 

But she acted like a whore.

She was my world

 Until she burned my soul.  




They say that life is unjust, 

They told me that her love was false.  

I thought she would find

 The dignity to be honest with me. 




 I thought we were together, 

But she gave me a taste

 Of the cup of loneliness in two.

It was my life, until she wanted

 This relationship in three.